Free UK Shipping over £180 | free wordlwide shipping over £300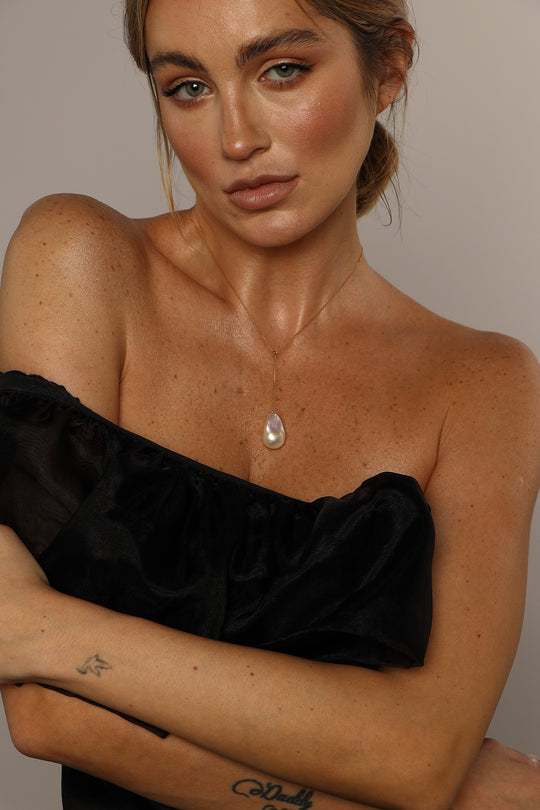 Welcome to Pearloir, where we're head over heels for the unique charm of baroque pearls. In this blog, let's dive into why these pearls are so special, staying stylish no matter the trend.
Baroque pearls are like nature's one-of-a-kind artworks, with irregular shapes that tell a story of their own. At Pearloir, we adore their organic elegance.
Unlike fleeting fashion trends, baroque pearls are forever favorites. Their quirky shapes bring a touch of personality to any design, making them a timeless choice that never goes out of style.
Check out high-fashion runways, and you'll spot baroque pearls in creations by big names like Chanel and Dior. Couturiers love how these pearls bring a modern, avant-garde twist to classic designs.
Our affection for baroque pearls at Pearloir runs deep. We love how each pearl adds a special touch to our creations, making each piece as unique as the person wearing it.
Baroque pearls celebrate imperfections, something we value at Pearloir. True elegance, we believe, comes from embracing these irregularities, creating jewellery that feels like a work of art, not just something mass-produced.
In the world of Pearloir, baroque pearls aren't just a passing trend; they're a forever love. Their timeless charm, adored by both big-name couturiers and us at Pearloir, captures the essence of individuality and elegance.
Join us in celebrating the beauty of baroque pearls—nature's irregular masterpieces that stand strong through changing trends.