Free UK Shipping over £180 | free wordlwide shipping over £300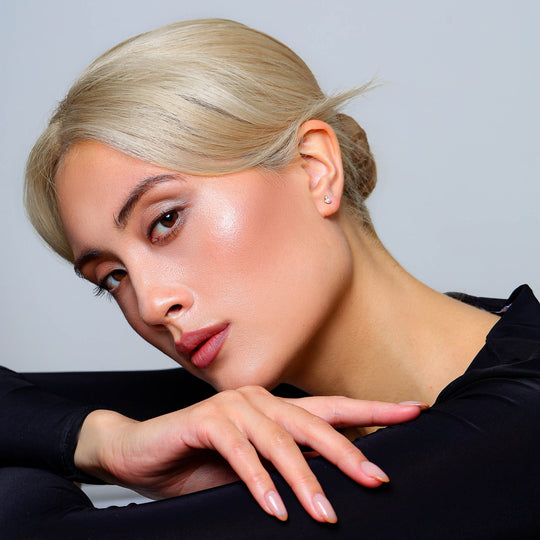 We are unable to offer a bespoke jewellery service to our customers, however, alterations to existing items such as stone colour (gemstone type), metal type or stone size can be discussed. Please email your questions to info@pearloir.com. Please note, that customised orders take 4-6 weeks.
We have two-year warranty:
Every piece of Pearloir jewellery is covered by a two-year warranty on receipt of a valid proof of purchase. This warranty applies to all our products. Should your jewellery incur a breakage, missing stone or any other fault due to a manufacturing defect during this period, then please contact us at info@pearloir.com and we will assist you. 
Scratches that come with normal wear and tear (like a bent ring or broken chain), improper use or storage of your product, and any modification to your product done by a third party outside of Pearloir are not covered under this warranty.
After two-years (or if no proof of purchase can be provided), we can still help - we will offer repairs for a small charge. Please contact us for more information.
Pearloir is responsible for orders until the package is delivered to the customer. If the package goes missing, Pearloir may choose to open an investigation with the carrier to determine the responsible party. Please contact info@pearloir.com
We can offer our signature gift bag for £3, please see this option before checking out. The standard packaging includes our bespoke designed jewellery box, silk pouch, care card and a quality certificate. 
All our packaging promises no damage during shipment.
Unfortunately, Pearloir is unable to offer exchanges on items ordered online. Please return your original order for a refund and place a new order.
If your order was placed before 9-10 am we dispatch it the same day. Otherwise, your order will be dispatched the next day. We don't dispatch orders Saturdays, Sundays or bank holidays. 
Pearloir offer FREE UK deliveries on orders above £18.
For UK order shipping costs:
• DPD Tracked (2-4 business days) £5
• Guaranteed next delivery by 1 PM - £9
All international deliveries on orders above £300 are FREE. 
• DPD Tracked (7 days) £26
• DHL Tracked (2-3 days) £38
Please note that import laws, duties and taxes may be payable in some countries. Please check with your local authority before ordering. This cost is not covered by Pearloir jewellery, and you will be responsible for paying any additional charges that may occur. 
All jewellery we make for you is made of solid 14K or 18K gold, stamped and handmade. You can сhoose between yellow, white or rose gold.
Always keep your gold pieces in a jewellery box with different compartments to avoid damage from scratching and tangling. 
Remove all your jewellery before bathing. Keep your jewellery in a safe, dry location out of reach of children.
Yes, you can combine different metals in a design! It's a great way to create a unique look with a statement. Layering different metals can add depth and dimension to your overall appearance and combining them with gemstones and pearls can further emphasise this effect. Then, have fun experimenting with different combinations until you find something that you love!
All our pearls are natural and come directly from pearl farms and processors around the world. We do not sell imitation or fake pearls.
Pearls that form spontaneously in the wild are extremely rare and valuable. You have to open hundreds of oysters (killing them in the process) to find even one natural pearl in the wild. Most natural pearls in the market today are antiques. These days, 99.9% of the pearls sold are cultured and grown in pearl farms, however they are still genuine and natural. In our jewellery pieces, we use natural cultured pearls (freshwater or seawater pearls).
Freshwater pearls are tissue-nucleated and cultivated in freshwater mussels. 
Saltwater Akoya pearls are a bead-nucleated pearl and are cultivated in saltwater oysters in Japan.
Freshwater Akoya pearls are cultivated in freshwater. They are bead-nucleated pearls the same as saltwater Akoya pearls, and their quality is comparable to top Japanese Akoya pearls.
Pearloir natural pearls look their best and maintain their condition with love and your skin's natural moisture.
• Keep away from water
• Re-string your pearls once every two to three years
• Avoid direct contact with perfume and anything acidic
Pearls are a natural product and need to breathe to look their best. Store them in a box (silk pouch) with air access.
Wear them regularly and look after them, and they will respond to your care with sparkling, pearlescent lustre for many years.
All our gemstones and diamonds are naturally Earth-mined, conflict-free and sourced from countries that are full participants in the Kimberley Process.
When you buy jewellery with gemstones, you invest in a lasting beauty. Take care of your gemstones. Store your gemstone jewellery in a cool, dry place in a jewellery box. Be careful not to drop or knock your gemstone against hard surfaces, as this could also damage the stone. Clean your gemstone regularly using a soft cloth and mild soap; avoid using harsh chemicals or abrasives.