Free UK Shipping over £180 | free wordlwide shipping over £300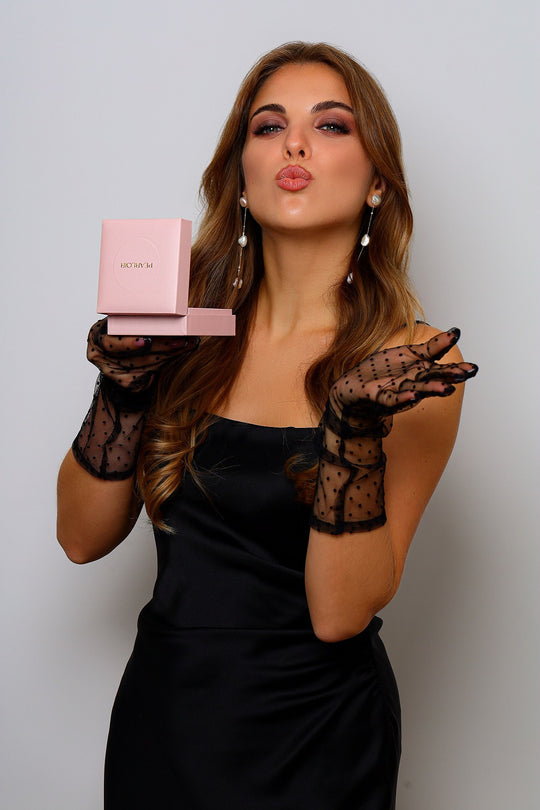 The most romantic day of the year is right around the corner, which means it's time to think of a special gift to commemorate your love. There are many romantic emblems to choose from, but none are quite as captivating as pearls. Their natural origins make each gem one-of-a-kind, much like a love story. With a multitude of varieties and design styles to choose from, there's a pearl to match every aesthetic. Discover why pearl jewellery makes a perfect Valentine's Day gift below!
The Romantic Symbolism Of Pearls
Pearls have long been associated with romance, elegance, and timeless beauty. These precious gems have been treasured across the globe for thousands of years, and their symbolism has been deeply ingrained in numerous cultures. 
The unique formation of pearls has always tied into their symbolism. Created by living organisms in the sea and formed over time through a process of layering, pearls have come to represent wisdom, purity, and innocence. These traits have made them cherished symbols for true love and commitment. 
Pearls are said to represent the beauty and depth of enduring love. They have been worn as symbols of devotion and connection for centuries. These meaningful associations have made pearls a popular choice for brides, and as gifts between partners to symbolise the growth and evolution of their relationship. 
The natural properties of pearls also make them a favourite for couples. The formation process gives pearls an aura of romance and organic beauty. It results in a gem that is distinctively lustrous and durable, much like a strong and long-lasting love. They can withstand the test of time, and become more beautiful with age. This makes them the perfect symbol of a love that only gets better with time.
Why Choose Pearls For Valentine's Day?
Symbolism aside, pearls are one of the most versatile gems on the planet. They come in a wide variety of colours and shapes to cater to any taste, from classic round white pearls to eye-catching baroque pearls. 
Pearls have long been a staple for the most elegant women in the world, including royalty and celebrities. They were adored by icons such as Audrey Hepburn and Elizabeth Taylor, and are a current favourite of the Duchess of Cambridge, Angelina Jolie, and Gigi Hadid. Their timeless beauty makes them a gift that will never go out of style, and will be treasured for years to come.
Pearl Jewellery Ideas For Valentine's Day
Need inspiration for the big day? Browse our selection of timeless and versatile pearl jewellery that works well for both everyday and special occasions.
Amy Prong Set Diamond Stud Earring
Lulu Huggie Hoops
Bella Drop Baroque Pearl Earrings
Emma Freshwater Akoya Pearl Choker
Celine Lariat Teardrop Pearl Gold Necklace
Lea Floating Akoya Pearl Choker
Whether given as a gift to a loved one or worn as a symbol of devotion, pearl jewellery is a meaningful choice for any romantic occasion.
Browse our full range of pearl jewellery today