Free UK Shipping over £180 | free wordlwide shipping over £300
Pearl + Espoir
'hope' in French
Pearloir statement designer jewellery creates comfortable jewellery to embrace your femininity and to make you feel sexy, authentic and strong.
Our Mission
Jewellery should highlight your natural beauty and bring out the best in your features and personality. 
We design transformable and affordable jewellery with high quality materials so you look fashionable, feel confident, and aren't afraid to make a statement by attracting attention.
Meet Anastasia
Hello,
I'm Anastasia, the founder and designer of your unique jewellery pieces.
I invite you to the contemporary glamour of a luxurious but affordable jewellery collection.
My childhood was deeply embedded in the world of gemstones. Raised in a family of geologists, precious metals and natural gemstones were my friends. Enchanted by their alluring beauty, I've always admired the power of elegant and delicate looking pieces. 
Drawn to design and carrying a love for jewellery, I've always been looking for pieces that I could wear at work, enjoy on the weekend with family, or wear at a special event. I could never find affordable, fine jewellery that suited my lifestyle and highlighted my femininity and sexuality, no matter time of the day. 
Pearloir was born to create statement jewellery that suits different occasions, outfits and moods.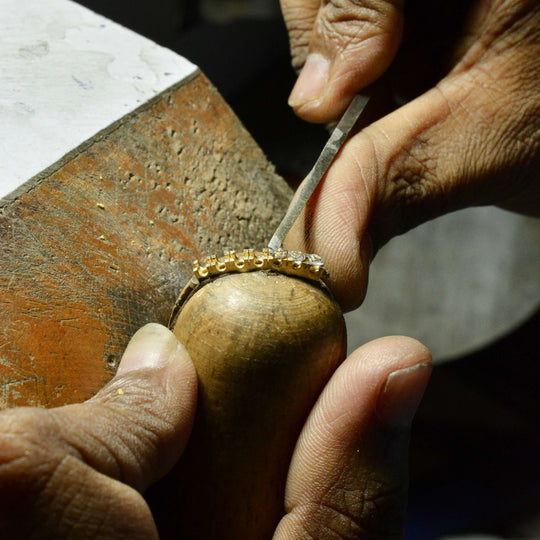 Fair Pricing
Finding fine jewellery at a fair price can be difficult. Whether you're looking for a unique gift or something special for yourself, we have exquisite jewellery pieces for you. With our fair pricing, you can afford a little luxury without breaking the bank.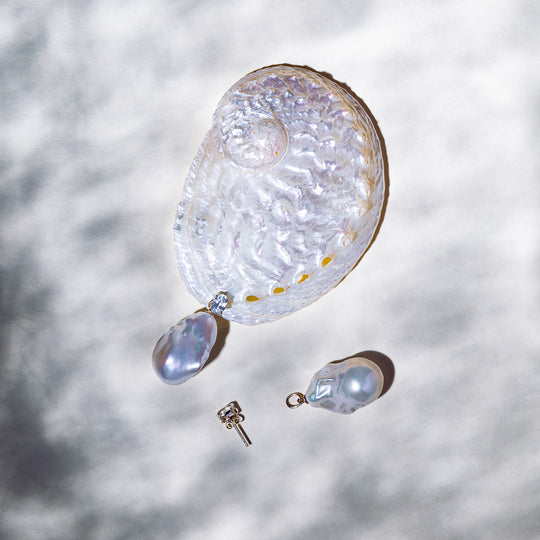 Transformable Jewellery
Blending traditional styles with modern appeal and adding French charm, we design transformable jewellery that gives you the freedom to change your look and suits your busy lifestyle. Whether you're dressing up for a special event or keeping it casual for everyday wear, our pieces are a great investment to expand your wardrobe.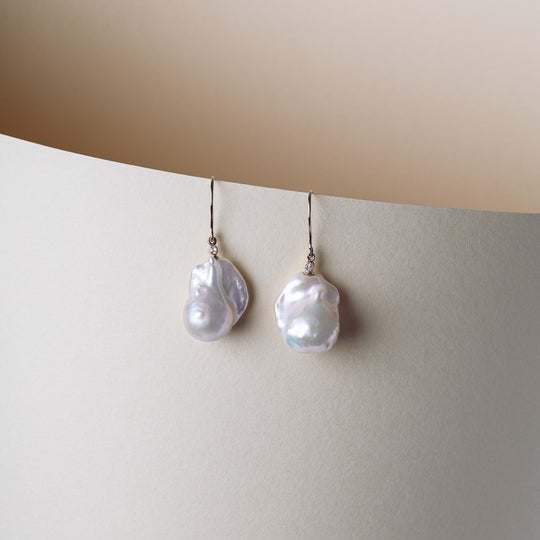 Solid Gold & Natural Gemstones
A woman's jewellery collection is not complete without a few pieces made of solid gold and natural gemstones. We put exceptional craftsmanship and create your favourite treasure only with the best quality materials, so you can be sure you invest in fine jewellery that will last a lifetime. To make sure we're getting the best possible stones for our designs and to support small businesses, we buy the highest quality gemstones from multiple providers.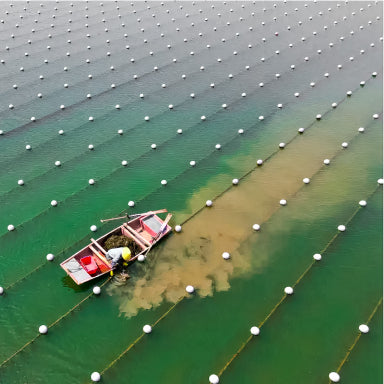 Ethically Sourced
When it comes to pearls, we only work with small farms owned by family businesses, ensuring sustainable and ethical sourcing and making a difference for the people involved in our business. They are passionate and take great care in selecting the best pearls for us, so that you can be sure we have a stunning collection to offer you.